Opening of Two New Home2 Suites by Hilton Announced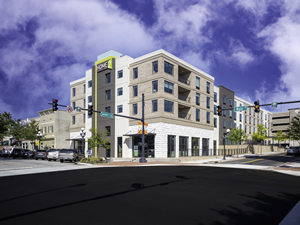 Paragon Hotel Company announces the opening of two new Home2 Suites by Hilton properties within its distinctive portfolio. The Anderson property opened in downtown Anderson, SC during the third quarter of 2021, and the Blythewood property opened in the first quarter of 2022 in Blythewood, SC.
The Anderson property serves as a milestone in downtown Anderson's revitalization by attracting more visitors and providing a spark for more development in the downtown area. The Blythewood property, just off Interstate 77, is less than 20 minutes from downtown Columbia.
The eco-friendly Home2 Suites brand offers flexible room configuration and inspired amenities for guests. Separate sleeping and living spaces are featured, with studio and one-bedroom suites, all designed for stays from one night, one week, or more. The eco-friendly pools are saltwater, chemical-free, and maintained with natural minerals, perfect for family fun and safe for the environment. BBQ's and fire pits are just some of the outside amenities with the pet friendly Home2 Suites. Indoors the combined fitness and laundry facility is great for extended stay along with the in-suite kitchens with full-sized appliances. Included in each kitchen is a fridge, dishwasher, sink, microwave, toaster, utensils and real china place settings for six. Breakfast and WiFi are also included at no charge.
About Paragon Hotel Company
Paragon Hotel Company's founder and chairman, Ricky Patel, launched his management career in Hospitality in 1984 in Meridian, MS. Paragon Hotel Company, based in Anderson, SC, built its first hotel in the county in 1991 and now manages more than 23 hotels in South Carolina, North Carolina, Georgia, Virginia, and Tennessee. The company's vision, "constantly challenging the status quo," complements its mission to acquire, develop and manage a portfolio of unique properties and lifestyle experiences for the enjoyment of our guests, while delivering exceptional financial results to investors and positively impacting the surrounding communities.