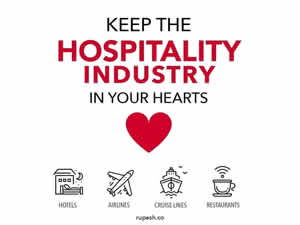 "You will realize who is really there for you when you are at your worst time." Swapnil Chakravorty.
In the midst of the Covid-19 global pandemic, the hotel industry is going through unprecedented times. Paragon Hotel Company would like to say THANK YOU to our team members that are sticking with us through this difficult time. This includes line level, department heads, Directors of Sales, General Managers, and Corporate team members. Without you, Paragon Hotel Company would not exist.
We have asked you to let go of team members that were like family. We have asked you to wear multiple hats. We have asked you to work long hours. We have asked you to reduce your pay. The list goes on and on. The positive attitudes that we have received while delivering these tough messages were unbelievable. We felt so much love and have shared so many tears. Paragon Hotel Company is extremely fortunate to have such dedicated team members like you! We are so thankful to have each and every one of you in our lives. We appreciate you and please know that we will do everything we can to bring things back to normal as soon as possible.
To our team members that are no longer with us. We did not want to end your employment like this. We are very sorry. We want to thank you for your hard work and dedication to our company. We want to wish you the best in your future.
We love and thank you all!
PHC People & Culture